presented by artespace gallery munich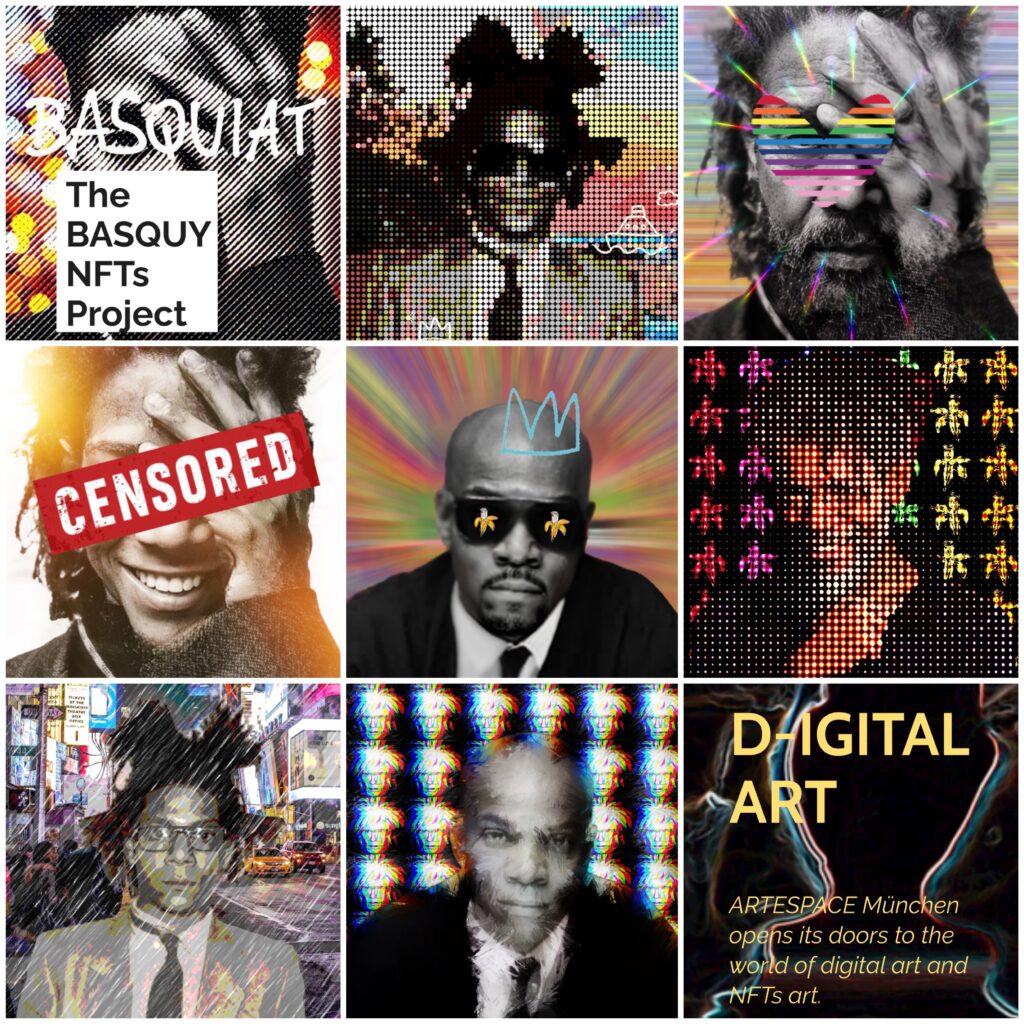 –
the first nft collective exhibition of artespace gallery munich take up one of the most famous icons of contemporary art, namely basquiat. basquiat was a pop icon, cultural figure and one of the most important exponents of american graffiti and neo-expressionism.
the collective exhibition shows digital artworks by international selected artists. they all created their own versions of portraits of basquiat. the first collection on opensea includes 300 well curated basquy avatars and will be on sale from 1st july until 31th july 2022. Discover the seven selected artworks of my basquy avatars  now on opensea.
with this project, artespace gallery also promotes the venice biennale 2022, giving a free entrance ticket to those who purchase a basquy nft.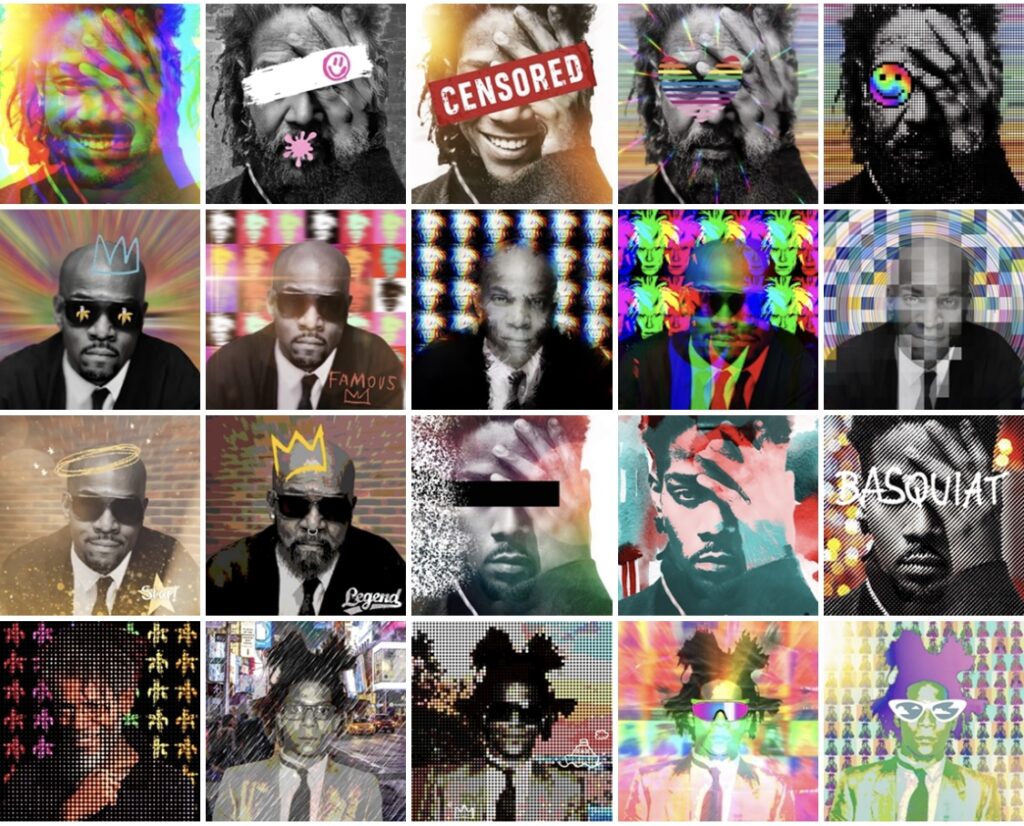 –
13 further basquy avatars are available at artespace gallery munich. click here for more information and my artist profile astrid stoeppel at artespace gallery.