2015-2019 selection of articles about astrid stoeppel
lsd magazine london may 2015
art people gallery july 2015
palm art award 2015
happy art history prize july 2015
arts, artists, artwork: purity in abstracts
aesthetica – the art & culture magazine april/may 2016
art book – internationale kunst heute 2016
arts, artists, artwork: minimalism art – art that says it like it is september 2016
museum of art: series colorful acrylics by astrid stöppel january 2017
art book – who's who in visuel art 2017
weilheimer tagblatt: astrid stöppel im porträt january 2017
vis a vis magazine: experimentierfreudig erfolgreich september 2017
muenchner merkur: italienische momente, mitten in der bank june 2019
kreisbote: prosecco e arte june 2019
2020
ny-artnews: clio art fair has not be scared! march 2020
singulart: faszination monochrome malerei june 2020
singulart: marie-stephanie servos on women in art june 2020
2021
esmeralda kraja: the path of the modern muses may 2021 (available on amazon)
singulart: 5 minuten mit astrid stoeppel june 2021 (artist interview)
arts illustrated magazine: astrid stoeppel – artist june 2021
culture key: artist statement astrid stoeppel june 2021
top 25 german art blogs december 2021
2022
artsolitaire print catalogue with artist interview december 2022
2023
the crypto times "world of women's artfest is now live" february 2023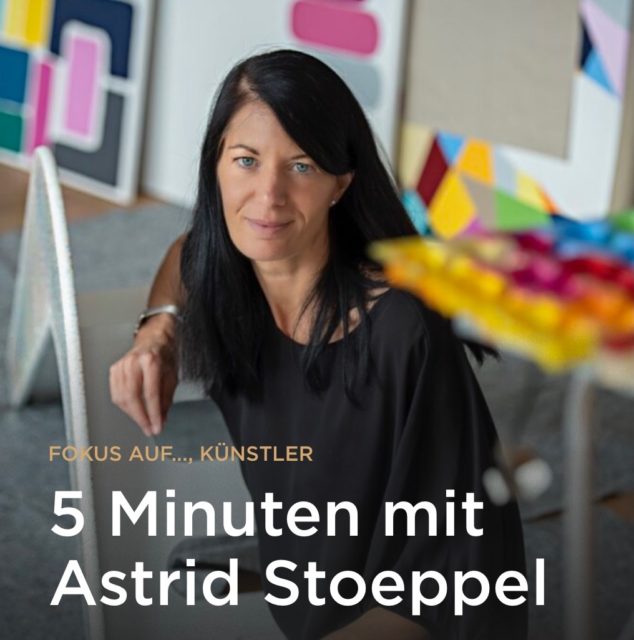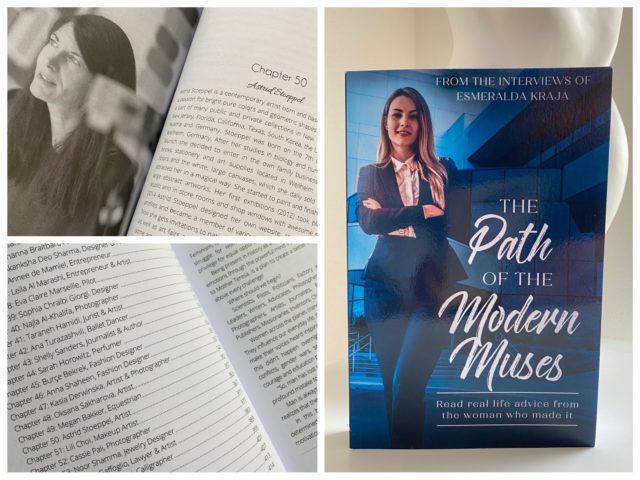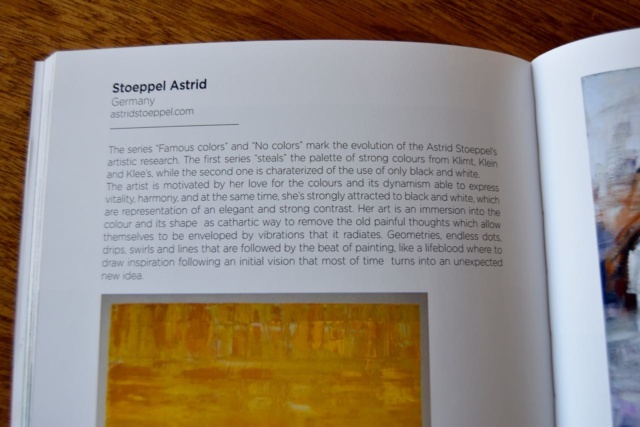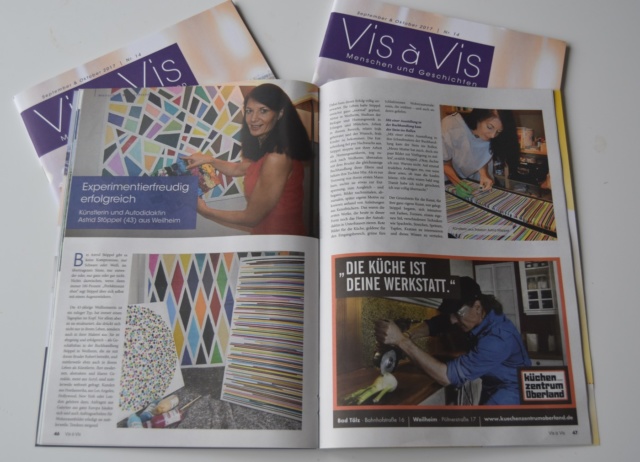 astrid stoeppel is a german abstract artist. one of her styles is so pure in form and color and always catches my attention. they are simple canvases of colored lines and patterns, very controlled, yet free-flowing. it is very difficult for any abstract artist to produce consistency of lines like this, a steady hand and eye are required. her artworks are highly collectible and vibrant with color that accommodates many living spaces.
astrid has experimented with several mediums, such as oil pigment sticks, watercolor and ink. acrylics tend to be her preferred medium. working in primarily two different styles, the "colorful acrylics" we've seen above. The other series "fluid acrylics" comes from a raw emotional place when she paints. she uses a special technique to create the effect on paper.
arts, artists, artwork
astrid stoeppel: our noteworthy curatorial review committee was most impressed by your superb oeuvre such as "colorful outbreak!" which resonates with a profound visual narrative as you reveal the invisible within the visible. the spiritual artistic journey that you portray in your stellar oeuvre was quite impressive and was a triumph of personal expression. "eternal colors" generated a profound sense of symbolism while reflecting a universal message. we salute you on your aesthetically absorbing oeuvre which reverberates with a dynamic textural sense and powerful visceral shapes. we were enthralled by the emotive quality of "sprinkled dot!" which reflects your fine talent and vibrant visual intensity of colors. your compelling "colorful splash!" conveys your unique artistic vision of capturing the impalpable as you seize the essence of the emotional and physical experience. our committee salutes you on your oeuvre with its important visual narrative and its emotional link to the human and artistic experience. we are so pleased with your marvelous art and the positive energy of your stellar compositions.
new york gallery 2016