artSOLITAIRE – das magazin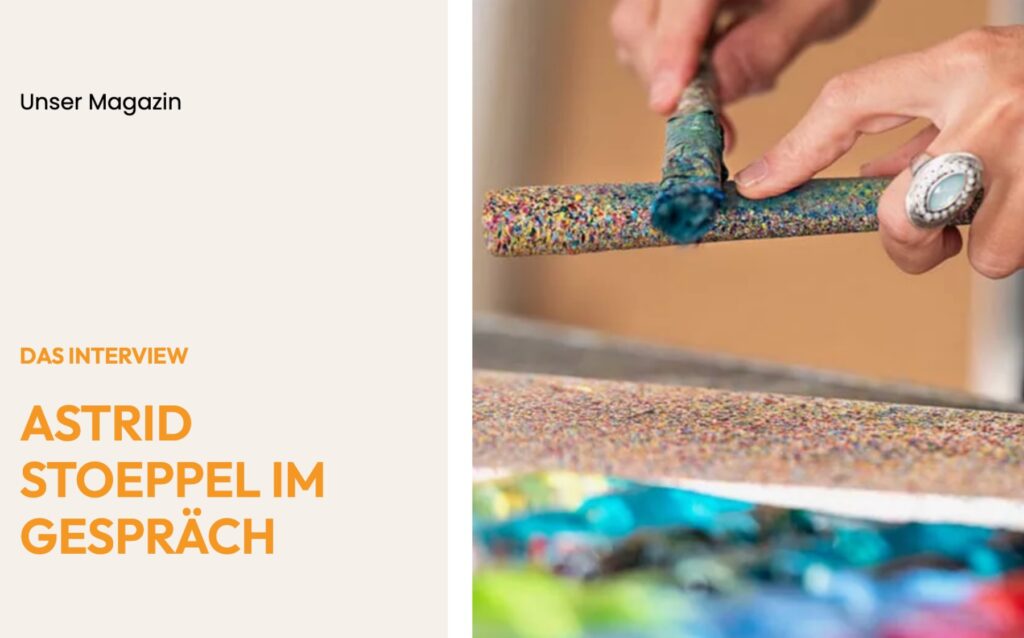 on the new artSOLITAIRE platform, artists introduce themselves and offer their works of art for sale. t
he spectrum ranges from up-and-coming to established artists, including national and international names.
b

ehind the selection and professional processing is the more than 70 years of experience of ars mundi, europe's largest art mail order company with over 10,000 high-quality art objects, including exclusive editions.

t

he art experts from artSOLITAIRE are always on the lookout for new, exciting artists in galleries and studios as well as in art hotspots worldwide.

t

he result on artSOLITAIRE is therefore a curated selection.
artSOLITAIRE visited my studio in italy and accompanied me for a day.

they spoke with me about my path to art and my exhibitions. read here the full interview with astrid stoeppel